Ready for a Country Getaway?
You've come to the right people.
15 TIPS for snagging the perfect rural property
1. Decide How Much Land You Need
Be clear about your plans before you start looking at property. Do you want just a couple acres where the kids can run? Pastures and barns for livestock? Or wooded land for hunting? The total acreage you need depends greatly on how you plan to use it.
2. Set a Realistic Budget
Be prepared for extra expenses that come with owning rural property. Factor maintenance, general repairs, land improvements, insurance and monthly utility bills into your budget. Also, consider real estate taxes and road upkeep.
3. RESEARCH THE MARKET
Some sellers set an unrealistic price or purposely overprice their property. Remember listing prices are simply what people are asking. These prices don't necessarily reflect what properties are selling for.
4. WALK THE PROPERTY
The first step in deciding whether a property is right for you is to look it over – all of it. If the property has a house, is it located where you want it? Is there a pond or stream? Is the lay of the land conducive to building a barn?
5. CHECK THE INFRASTRUCTURE
Rural properties rarely have city water and sewer service. And they may have limited or no access to electricity, cable and high-speed internet. So learn upfront if you'll need to run electricity to the property, put in a septic tank, or dig a well.
TO CONTINUE READING ABOUT OUR TIPS LEAVE US YOUR INFO BELOW!
FINANCING YOUR PIECE OF TEXAS
We're all spending a lot more time at home these days. And if you're like us, every morning that drags into the afternoon and crawls into the night makes the four walls you're living in feel another inch tighter. You need room!
A place to stretch your legs, let the kids run wild and explore God's creation.
A spot where you can quiet the noise of our world and experience the power of peace.
If a country getaway appealed to you before, you're probably jumping at the chance to snag some property now.
We're all for it!
• Find a quaint little house in the woods.
• Grab a big place on the lake.
• Make that long-term investment.
After all, a country getaway will only be as restful as the purchase is wise.
WE ARE LONE STAR AG CREDIT
Lone Star Ag Credit is a full-service cooperative lender headquartered in Fort Worth, Texas, that specializes in financing rural land and agricultural operations. We have 16 office locations serving 48 counties in Texas, $1.7 billion in assets, and are a member of the nationwide Farm Credit System.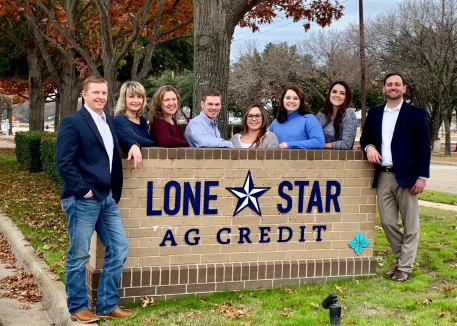 16 OFFICES, 48 COUNTIES…ONE MISSION
Lone Star's mission is to enhance the quality of life in rural America by providing financial solutions in the communities we serve. Our lending experts understand the needs of farmers, ranchers, agribusinesses and rural homeowners because we live and work in these areas, too. We do business face-to-face and sit down with you to work out the best financing options available. Please call or email us, or stop by to talk with one of our loan officers in person. We are happy to help you on your journey and look forward to hearing from you!