New Generation Loans
Young, Beginning and Small Farmers & Ranchers
Invest in Your Potential
Young, beginning and small (YBS) producers are the future of Texas' proud agricultural industry. We know it is important to start off on the right foot, and we are committed to financing a new generation of farmers and ranchers to the full extent of their creditworthiness through our New Generation loan program. The benefits from Lone Star's reduced credit underwriting standards include reduced interest rates and much more.
What is a New Generation Loan?
A New Generation loan is a loan to an individual or entity that qualifies in any one or more of the YBS (Young, Beginning, Small) categories and is actively involved in agricultural production with the intent to expand their operation and rely on the agricultural operation as their primary vocation.
Young Farmer—one who is 35 years of age or younger.
Beginning Farmer—one who has 10 or fewer years farming or ranching experience.
Small Farmer—one who generates less than $250,000 in annual gross agricultural sales.
The future of agriculture depends on the financial success of New Generation farmers and the diversity of the agricultural products we enjoy depends, in part, on the success of small producers. Agricultural producers face significant challenges, including access to capital and credit, rising costs, urbanization, globalization, available resources such as land, water, and labor and competition from larger, more experienced farming operations.
However, New Generation farmers face even greater hurdles due to their lack of agricultural production history, inexperience, low capital position and/or limited credit history. Our New Generation mission is crucial to enable these farmers the ability to begin, grow, or remain in agricultural production and to transfer agricultural operations from the previous generation.
The New Generation program is intended to be utilized to finance a borrower's operating needs (operating loan and/or equipment) and not intended for real estate transactions.
---
What We Offer
Experienced Staff
We understand the challenges of starting out in agriculture because many of our loan officers are farmers and ranchers too.  Not only will we sit down with you and take the time to work out the best options available, we can recommend resources to help make the entire process easier.
AgFast Loan Programs
Lone Star Ag Credit uses a quick loan-scoring program (AgFast) that is designed specifically for smaller loans which generally meet the credit needs of a New Generation customer.  The process is streamlined, requiring less paperwork and allowing our staff to make quick decisions on loan approvals under $250,000. We strive to provide a 48-hour turnaround.
4-H and FFA Loan Programs
Our 4-H and FFA loan programs provide financing to young people who are involved in either 4-H or FFA livestock projects and need financing for the purchase of an animal and/or for feed expenses. Loans subject to certain qualifications.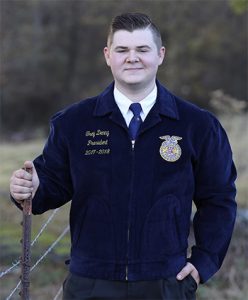 Lone Star Ag Credit wants to provide the tools necessary to equip our future businessmen and businesswomen with the skills necessary to make sound financial decisions in their adult lives.
New Generation Advisory Board
Lone Star Ag Credit has a New Generation Advisory Board. The innovative ideas generated by this group of talented agriculturists help us meet the needs of the YBS demographic. New practices will continually be put into place to improve our financing and outreach for this group, making our loan programs both more economical and informative.
Apply Today
Begin your loan application process with a few simple questions.